Recent Commentaries by William Minter
Sending Money Overseas Needs to Cost Less
Remittances outpace foreign aid and investment in much of the world, but transfer companies can skim a significant percentage.
Foreign Policy in Focus, July 2, 2019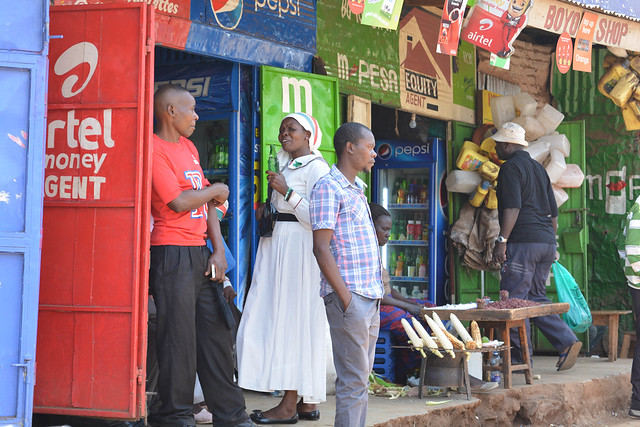 When Ismail Ahmed was a schoolboy in Somaliland, he received remittances from his brother, one of thousands of Somalis who went to work in the Saudi Arabian oil industry. After Ahmed left Somaliland to study economics in London, he himself sent remittances to relatives back home. He used traditional money transfer models controlled by agents of large companies — a process both costly and cumbersome. He wondered if there wasn't a better way.
Now orldRemit a company Ahmed founded in 2010, is one of the leaders in the transition to lower-cost digital transfers. It has competitors, such as Paypal's Xoom and TransferWise, founded by Estonian entrepreneurs in 2011. Who will prevail in the global marketplace is still to be seen. But so far WorldRemit is the one with the greatest momentum in Africa.
Remittances are a vital component of the global economy and of African economies in particular. Annual remittance flows to low- and middle-income countries are likely to reach $550 billion in 2019. That would make remittance flows larger than either foreign direct investment or official development assistance flows to these same countries.
Families in Africa, Latin America, and other parts of the world depend on remittances from relatives working abroad for daily survival and special expenses — to pay school tuition or medical fees, repair or build homes, or invest in new livelihood enterprises.
Worldwide, remittances are a critical, if underestimated, component of national income. Nigeria, for example, received remittances of $24.3 billion in 2018, accounting for over 6 percent of the country's national income. In some African countries the percentage is even higher.
[more ...]
To Fund African Development, Curb the Looting of African Wealth
Foreign Policy in Focus, May 8, 2019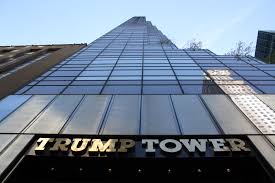 When the UN forum on development finance met last month at UN headquarters in New York, the issue of illicit financial flows — aka stolen wealth — was buried deep within the forum's report.
Meanwhile, examples of stolen African wealth, hiding in plain sight, could be found only blocks away, parked in high-end real estate like Trump Tower or passing through global banks such as Credit Suisse.
Multinational corporations, corrupt officials, and financial intermediaries around the world are siphoning off African wealth. Illegal tax evasion and legal-but-sleazy tax avoidance, together with misguided policies such as tax treaty giveaways, drain revenues before they can be taxed. This leaves national budgets starved for resources to invest in Africa's health, education, and sustainable economic growth.
These are the conclusions of a UN Economic Commission for Africa (ECA) report released in March, which stressed the urgency of curbing "revenue leaks" to find funds for African development.
[more ...]
The Next Ebola Epidemic
Foreign Policy in Focus, April 19, 2019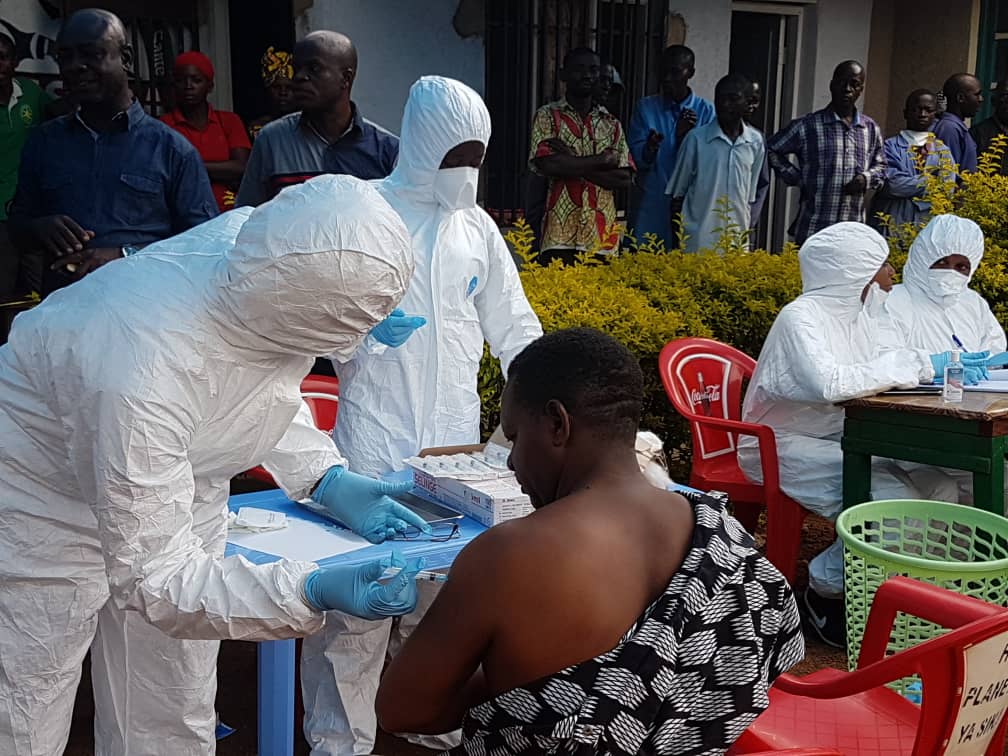 The Ebola epidemic in West Africa from 2013 to 2016 left more than 11,000 dead and panicked the American public when a few isolated cases turned up on U.S. soil. By the time the outbreak was contained, the international community had learned valuable lessons about how to combat the virus.
Now, a new outbreak in the Democratic Republic of the Congo (DRC) is testing that knowledge — and the political will of the global community to mount a robust response.
With more than 830 deaths since August 2018, the epidemic in northeastern DRC is the second- largest recorded, behind the multi-country epidemic in West Africa. The DRC outbreak has not yet crossed international borders. Moreover, responders are applying new solutions, including a vaccine that has proved effective.
But many health experts argue that the threat is underestimated, leading to a dangerously inadequate global response.
[more ...]
In the Wake of Cyclone Idai, the North Has a Climate Debt to Pay
Foreign Policy in Focus, April 4, 2019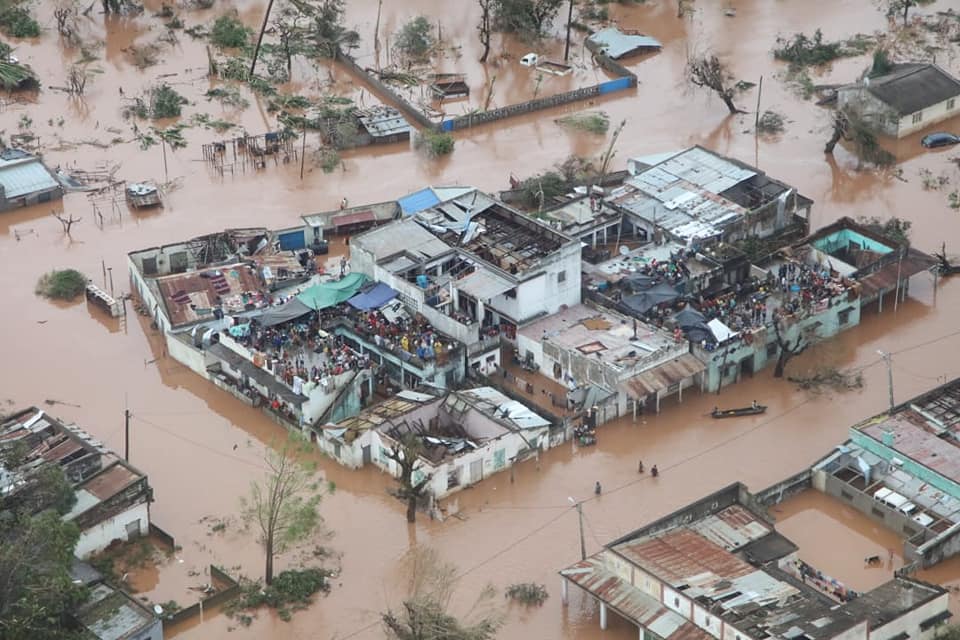 Weeks after Cyclone Idai struck the coast of Mozambique, near Beira, the flood waters have receded to reveal a shattered landscape.
Houses and roads were washed away; crops awaiting harvest were destroyed. Confirmed deaths number in the high hundreds across Mozambique, Zimbabwe, and Malawi, with the total still unknown. Emphasis has shifted from the rescue of survivors clinging to treetops and rooftops to provision of food, housing, and medical care for hundreds of thousands left homeless.
Even as local and international relief efforts gear up, there is a need to also focus on broader global implications. The causal connection between climate change and extreme weather events, such as Cyclone Idai, is clear. The need for climate actions in both poor and rich countries is beyond dispute. These include making the response to crises sustainable, increasing resilience to the effects of climate change through adaptation, and rapidly accelerating action to cut greenhouse emissions from fossil fuels.
Whose responsibility should this be? At the 1992 Earth Summit in Rio de Janeiro, the first global climate agreement affirmed that much of the burden should be shouldered by the wealthy countries.
[more ... ]
Selected Earlier Publications by William Minter
2011 - African Migration, Global Inequalities, and Human Rights: Connecting the Dots.
Current African Issues Paper for Nordic Africa Institute.

---
August 1, 2010 - Oped in Providence Journal U.S.-Africa 'reset' requires honesty about America's wrongs
President Obama has inspired hope in Africa and around the world. Africans who heed his call to build the future, however, must still reckon with the stubborn fact that the United States can be an obstacle as well as a partner.

---
Spring, 2010 - Foreword to issue of Articulate - End "Aid," Invest in Global Public Goods
Let us agree that the "aid paradigm" is fundamentally flawed, in that it is based on a model of the rich "helping" the poor. But the paradigm advanced by free-market fundamentalism, that poor countries and poor people can and should lift themselves up by their bootstraps, without benefit of support from the wider society, is also fallacious.

---
April, 2010 - Zimbabwe: Demystifying Sanctions and Strengthening Solidarity, by Briggs Bomba and William Minter
In the case of Zimbabwe today, both supporters and opponents of sanctions exaggerate their importance. The international community, both global and regional, has other tools as well.

---
October, 2009 - Africa: Climate Change and Natural Resources, by William Minter and Anita Wheeler
Africa will suffer consequences out of all proportion to its contribution to global warming, which is primarily caused by greenhouse gas emissions from wealthy countries. But Africa can also make significant contributions to mitigating (i.e. limiting) climate change, by stopping tropical deforestation and ending gas flaring from oil production.

---
March, 2009 - Making Peace or Fueling War in Africa, by Daniel Volman and William Minter, for Foreign Policy in Focus html | pdf (283K)
Will de facto U.S. security policy toward the continent focus on anti-terrorism and access to natural resources and prioritize bilateral military relations with African countries? Or will the United States give priority to enhancing multilateral capacity to respond to Africa's own urgent security needs? If the first option is taken, it will undermine rather than advance both U.S. and African security.

---
February, 2009 - Inclusive Human Security: U. S. National Security Policy, Africa, and the African Diaspora, edited for TransAfrica Forum html (150K) | pdf (2.8M)
Fundamentally, it is necessary not only to present a new foreign policy face to the world, but to shape an international agenda that shows more and more Americans how our own security depends on that of others. The old civil rights adage that "none of us are free until all of us are free" has its corollary in an inclusive human security framework: "None of us can be secure until all of us are secure. "

---
April, 2008 - Migration and Global Justice, pamphlet written for American Friends Service Committee html | pdf (379K)
"As the global economy drives global inequality, movement across borders inevitably increases. If legal ways are closed, people trying to survive and to support their families will cross fences or set sail on dangerous seas regardless of the risks. "

---
December, 2007 - "The Armored Bubble: Military Memoirs from Apartheid's Warriors," pp. 147-152 in African Studies Review html | pdf (70K)
"The books reviewed in this essay are a small sample of one genre of war literature: detailed accounts of battle from the perspective of those among South Africa's military veterans who have no question that they were fighting a just cause in defense of their country. "

---
Jan 31, 2007 - Oped in Providence Journal "Don't replay Iraq in Horn of Africa"
"Somalia is not Iraq, of course. ... But the similarities are nevertheless substantial. The United States and Ethiopia cut short efforts at reconciliation ... They disregarded Somali and wider African opinion in an effort to kill alleged terrorists. And while chalking up military "victories," they aggravated long-term problems."

---
Jul 8, 2005 - "Invisible Hierarchies: Africa, Race, and Continuities in the World Order" (pdf)
"The failure to acknowledge race as a fundamental feature of today's unequal world order remains a striking weakness of radical as well as conventional analyses of that order. Current global and national socioeconomic hierarchies are not mere residues of a bygone era of primitive accumulation. Just as it should be inconceivable to address the past, present, and future of American society without giving central attention to the role of African American struggles, so analyzing and addressing 21st-century structures of global inequality requires giving central attention to Africa."
In Science & Society, July, 2005

---
Jul 8, 2002 - "Aid—Let's Get Real"
"There is an urgent need to pay for such global public needs as the battles against AIDS and poverty by increasing the flow of real resources from rich to poor. But the old rationales and the old aid system will not do. ... For a real partnership, the concept of "aid" should be replaced by a common obligation to finance international public investment for common needs."
In The Nation, July 8, 2002, with Salih Booker.

---
Nov 3, 1992 - Oped in Christian Science Monitor "Savimbi Should Accept That Democracy Worked in Angola"
"Just one month after Angolans peacefully thronged polling stations in their first multiparty election ever, the conflict-battered Southern African country is on the brink of all-out war. ... The international community, including the US, has been unanimous, in urging Savimbi to accept the election results, but Savimbi and his close-knit group of top officers remain both unpredictable and militarily potent. The new conflict, which appears to the starting, will be hard to contain."

---
April, 1988 - "When Sanctions Worked: The Case of Rhodesia Reconsidered", with Elizabeth Schimdt, in African Affairs html (97K) | pdf (3.4M)
"Sanctions, while not the only factor in bringing majority rule to Rhodesia, made a significant long-term contribution to that result. ... Moreover, more strongly enforced sanctions could have been even more effective. If Rhodesia's petroleum lifeline had been severed and if South Africa had not served as a back door to international trade, ... the country could not have survived for more than a matter of months."

---
1968 - "Action against Apartheid," in Bruce Douglas, ed., Reflections on Protest: Student Presence in Political Conflict
"But the government usually seems to be a very distant and unresponsive target [for anti-apartheid protests]. Therefore exposure of U.S.A. business involvement in Southern Africa - by demonstrations, withdrawal campaigns, etc. - is at least equally important.